Your site comes populated with sample categories. You can always edit, delete or add new categories as you wish. You can even add sub-categories to any primary category. Here's how:
STEP 1 - Click on Manage Categories in the Dashboard
Once logged in to your dashboard, click Manage Categories on the left tool bar.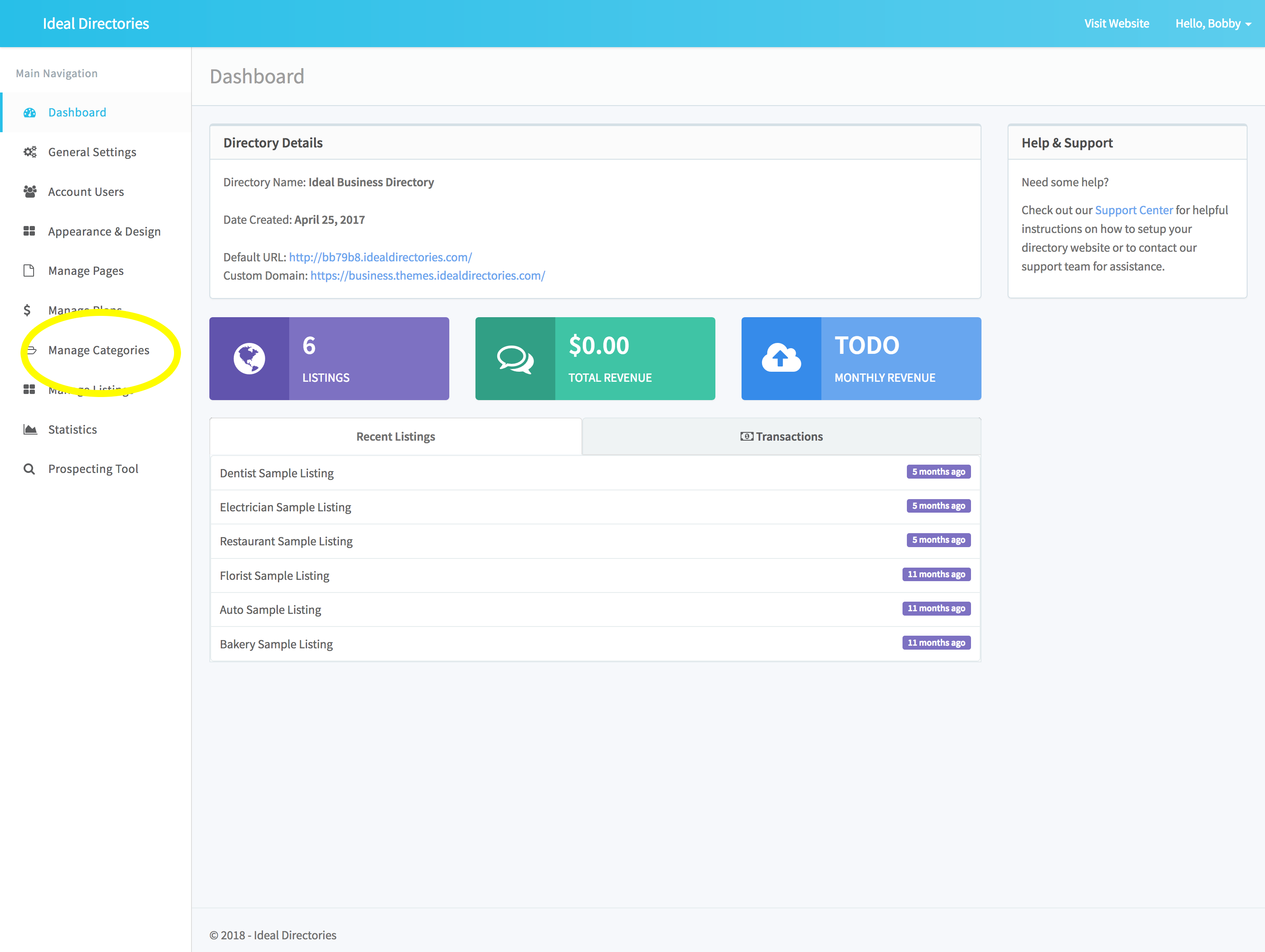 STEP 2 - Click on "Add Category" to add a new category
You can click on "edit" or "delete" to change an existing category. Or click on "add subcategory" to add a subcategory to an existing primary category.
Note: you cannot delete a category that has 1 or more listings assigned to it.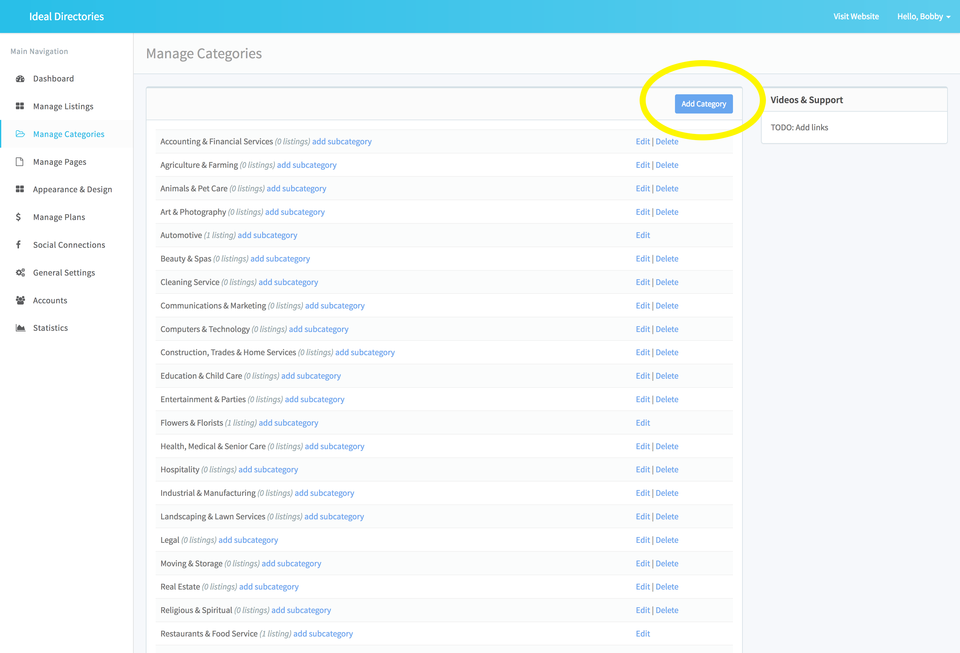 STEP 3 - Add the New Category Name
If this is a primary category, leave the parent field set to "none". If this a subcategory to an existing category, then simply choose the parent category from the drop down. Click "Create Category" when complete.