You can upload your own logo to your Ideal Directories website by following these steps...
STEP 1 - From your Dashboard, click "Appearance & Design."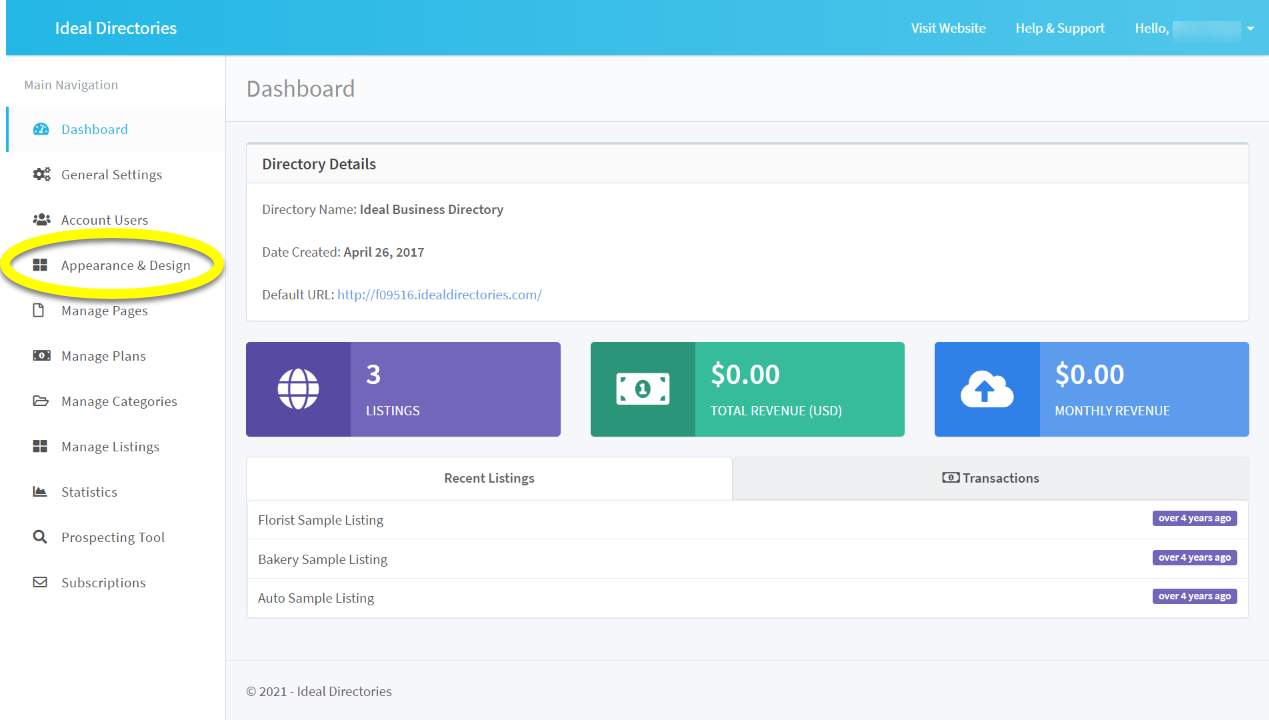 STEP 2 - With "Use Directory Logo" selected, click "Choose File" under Upload Logo.

STEP 3 - Upload the logo image file from your computer.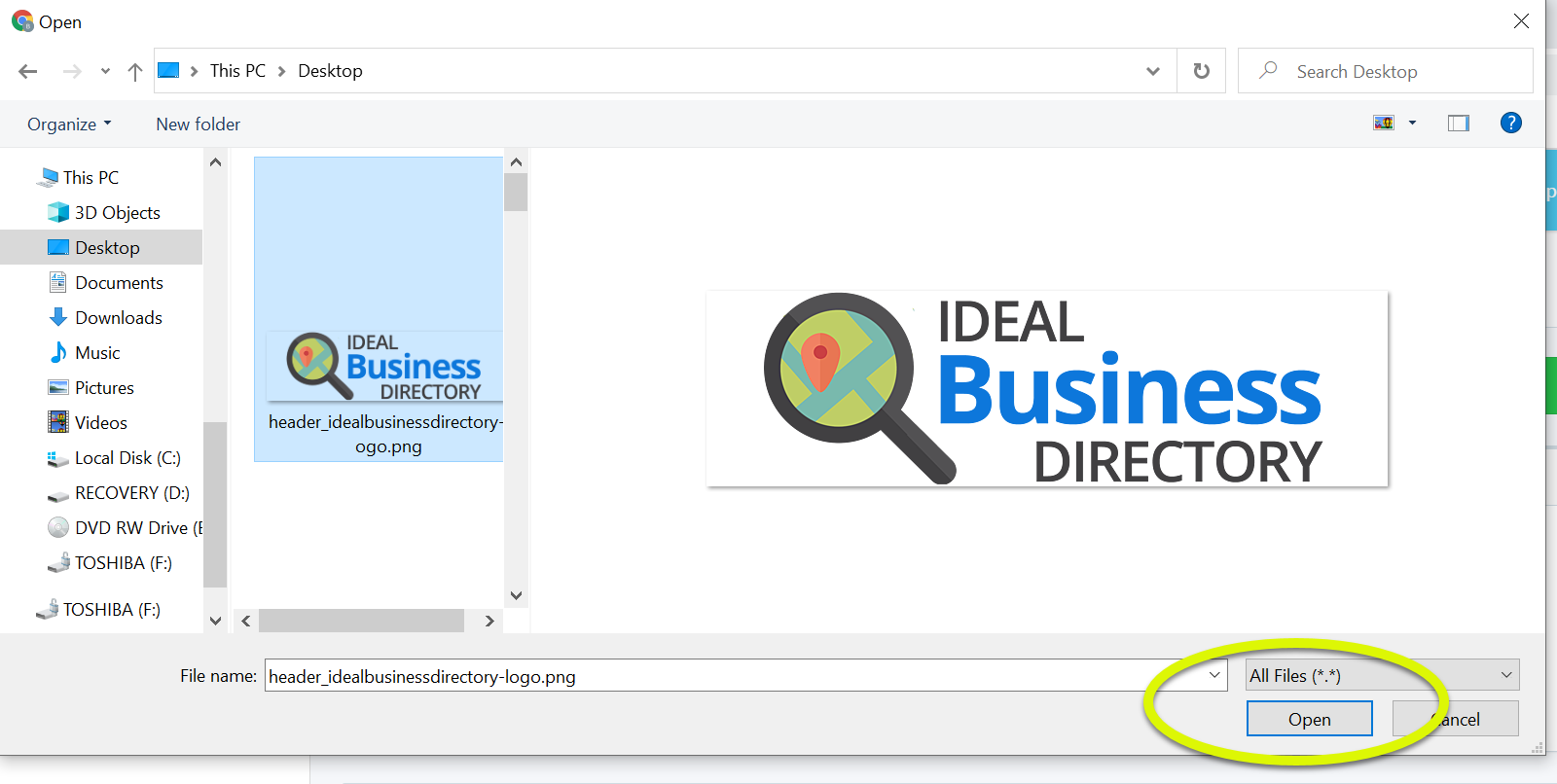 STEP 4 - Click "Save" to add the logo to your site.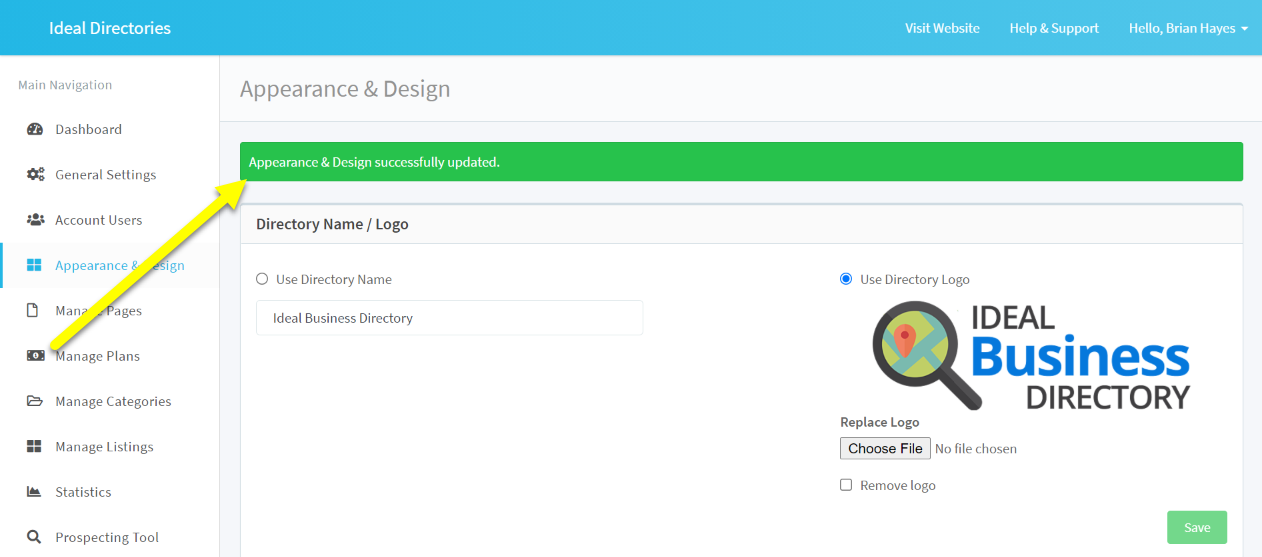 Logo Design Best Practices - Size, File Type and Format
Accepted file types: PNG, JPG, GIF
Image dimensions: For best results, the logo should be wider than it is tall. For example, the default logo that was displayed on your site when you first logged in is 700 pixels wide by 200 pixels tall.
Need help designing a logo?
We have you covered. Click here to learn about our Logo Design Service>>