We highly recommend that you submit your website to the major search engines as early and as frequent as possible. Submitting your website URL to search engines can help improve search engine rankings, increase online visibility and drive traffic to your website.
That said, the search engines give no guarantee of ranking your page just because you have submitted it, nor do they disclose how long it might take to feature your site in search results. However, submitting your site lets the search engines know that you have new information to share across the web.
Our Search Engine Submission tool allows you to submit your directory website to Google, Yahoo and Bing with just one click. Here's how:
STEP 1 - Click on Search Engine Submission in the Dashboard
Once logged in to your dashboard, click Search Engine Submission in the left tool bar.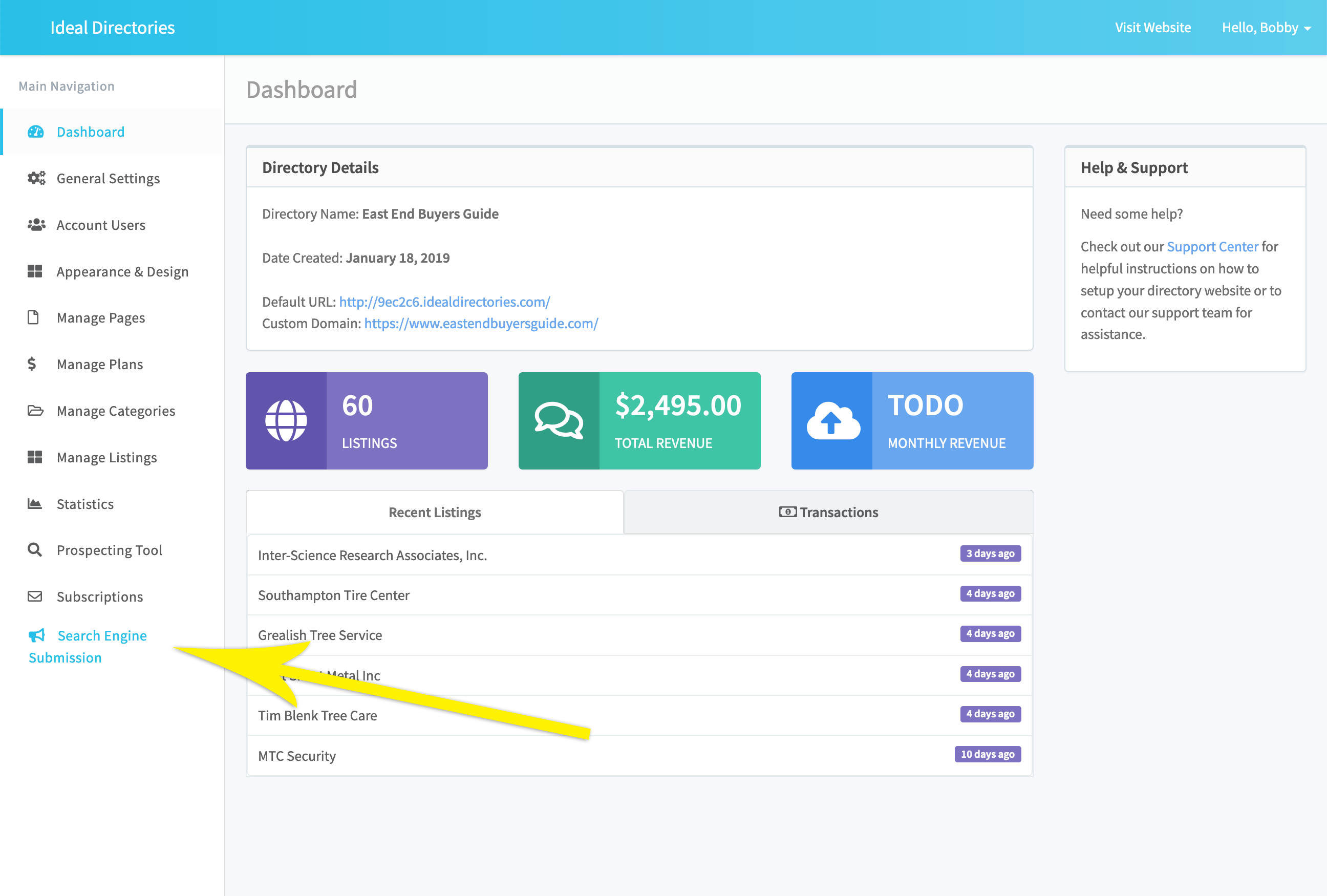 STEP 2 - Select Your Frequency and Complete Your Transaction
You have 2 options to choose from:
One-Time Submission - This option will submit your site to the search engines only once.
Monthly Submission - This option will automatically submit your site to the search engines on a monthly basis. You can benefit from this if you anticipate adding more and more listings and content to your site as time goes on.
Once you select an option, you must agree to the terms and click "Buy Now". The credit card on file for your account will be charged and the submission process will begin immediately.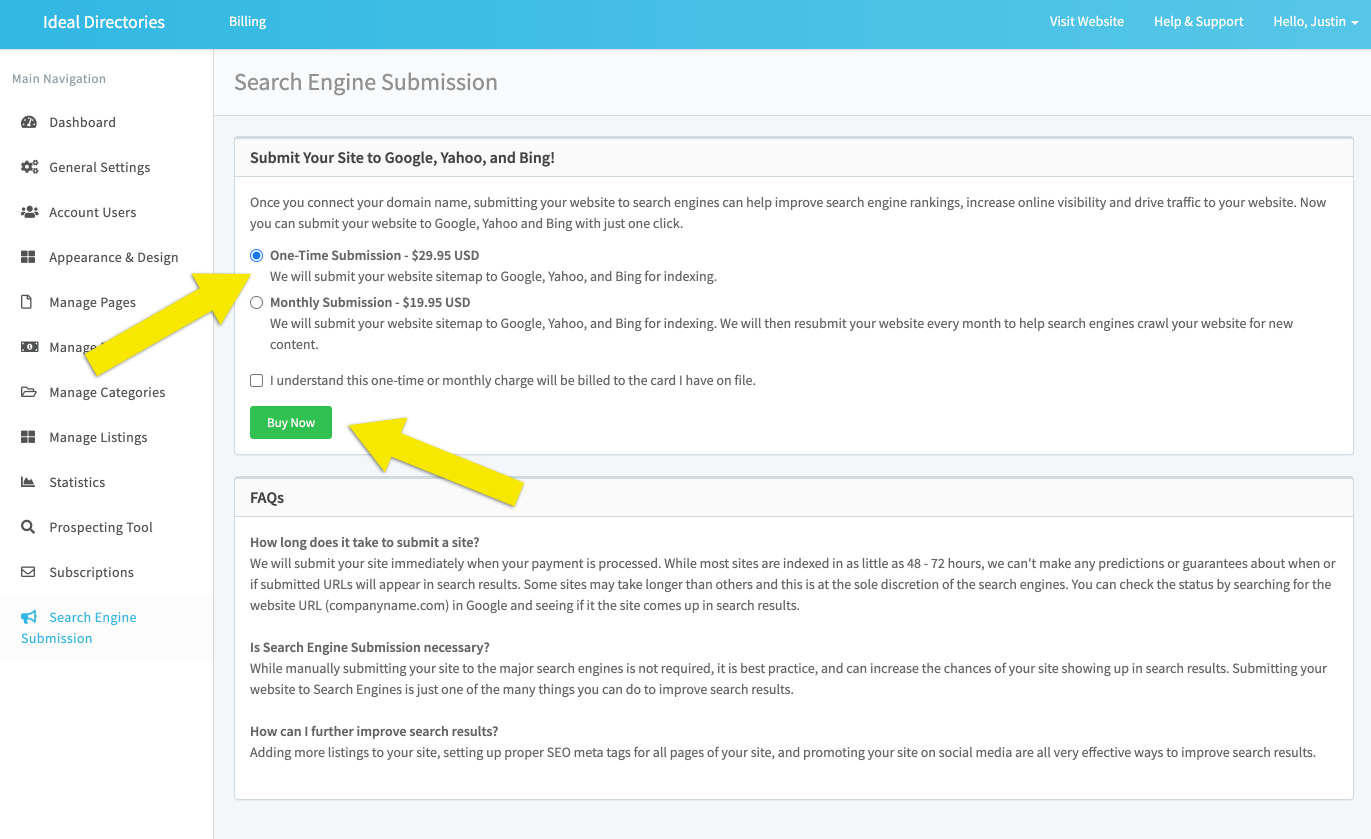 Please Note:
While most sites are indexed in as little as 48 hours, we can't make any predictions or guarantees when or if submitted URLs will appear in search results. Some sites may take longer than others and this is at the sole discretion of the search engines. In some cases it can take several weeks for it to be indexed. You can check the status by searching for the website URL (www.yourdirectoryname.com) in Google and seeing if the site comes up in search results. If you don't see it, wait a few days and try again.