You can optimize your directory website for search engines by adding unique SEO settings for each page of your site. Here's how:
STEP 1 - Start by Clicking on Manage Pages to Edit the SEO for Each Page
Click on Manage Pages from the left toolbar of your dashboard.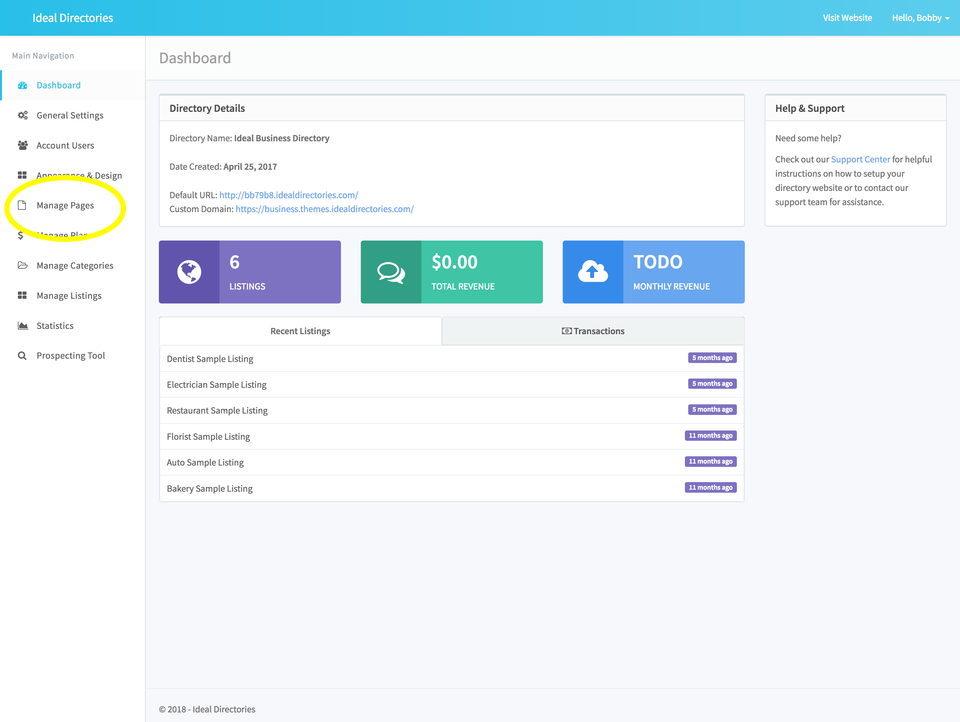 STEP 2 - Click "Edit" Next to Each Page
The SEO settings for each page are managed individually to allow you to customize them to reflect the content on that page.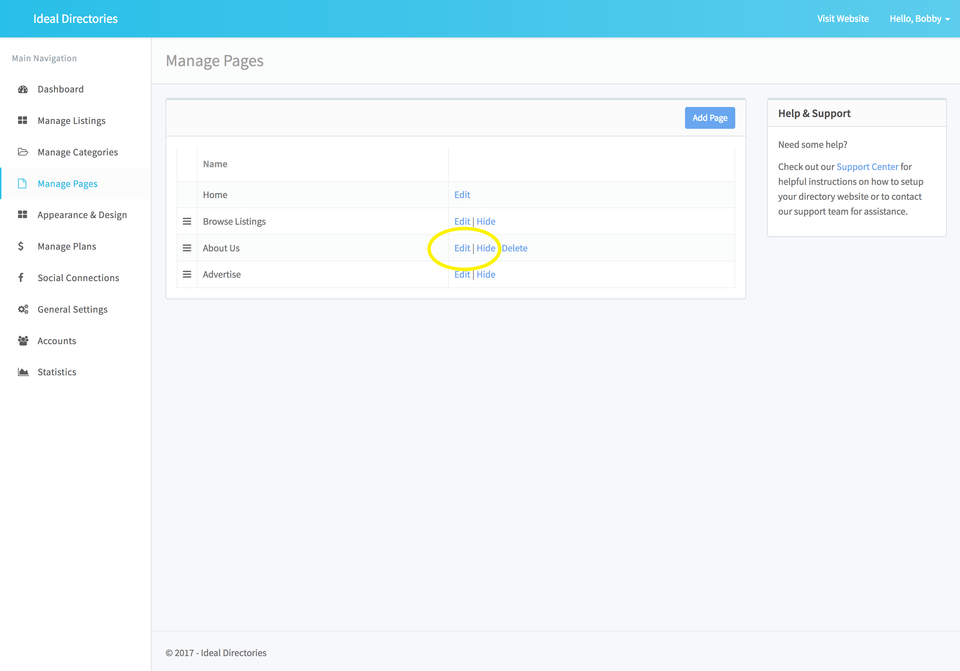 STEP 3 - Open the Tab for SEO Meta Tags
Click on the "+" symbol to expand the tab for SEO Meta Tags and reveal the SEO settings for that page.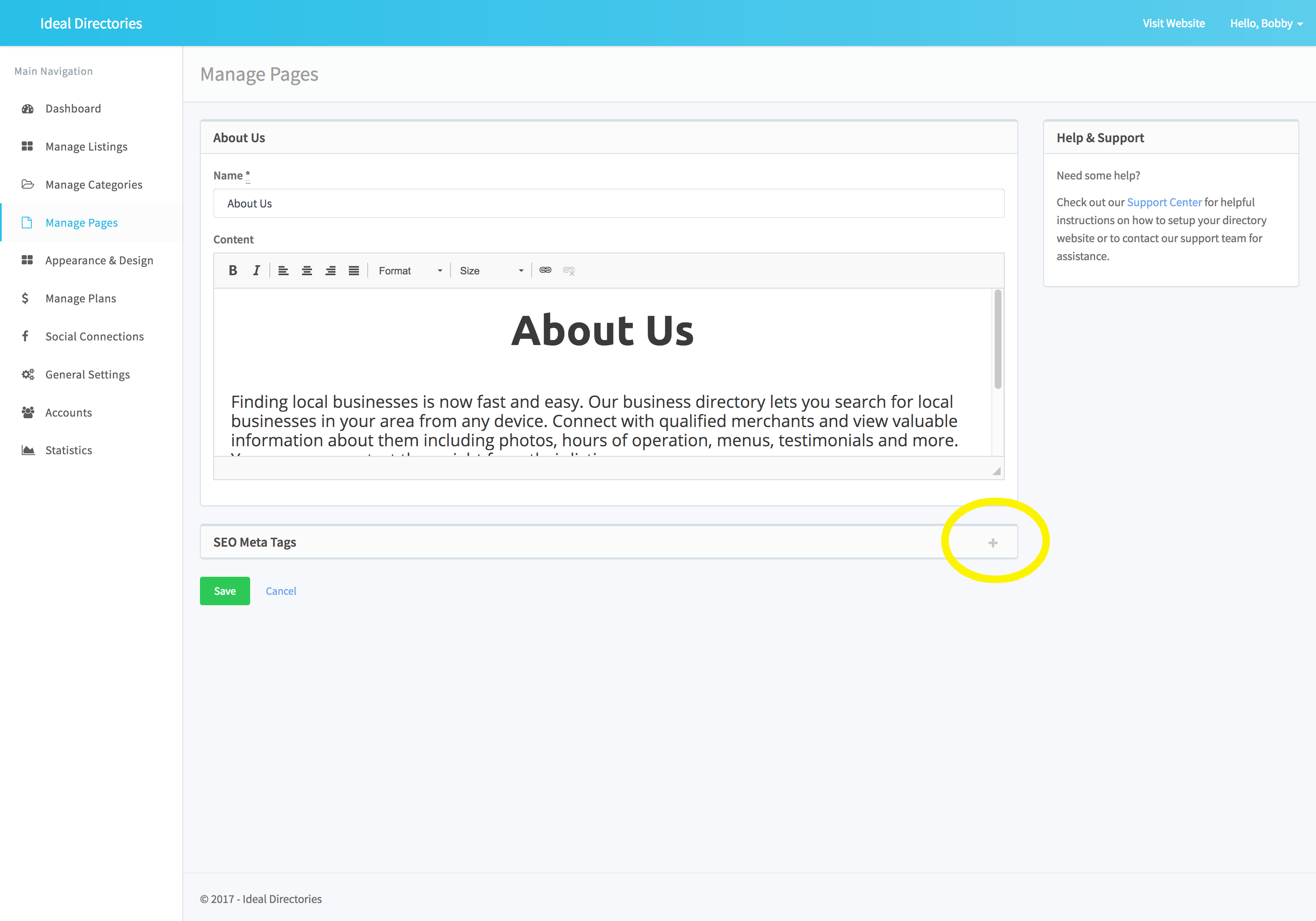 STEP 4 - Enter the Meta Tags
Meta Tags consist of Title, Description and Keywords for each page. These Meta Tags should be unique to each page and optimized for local search results.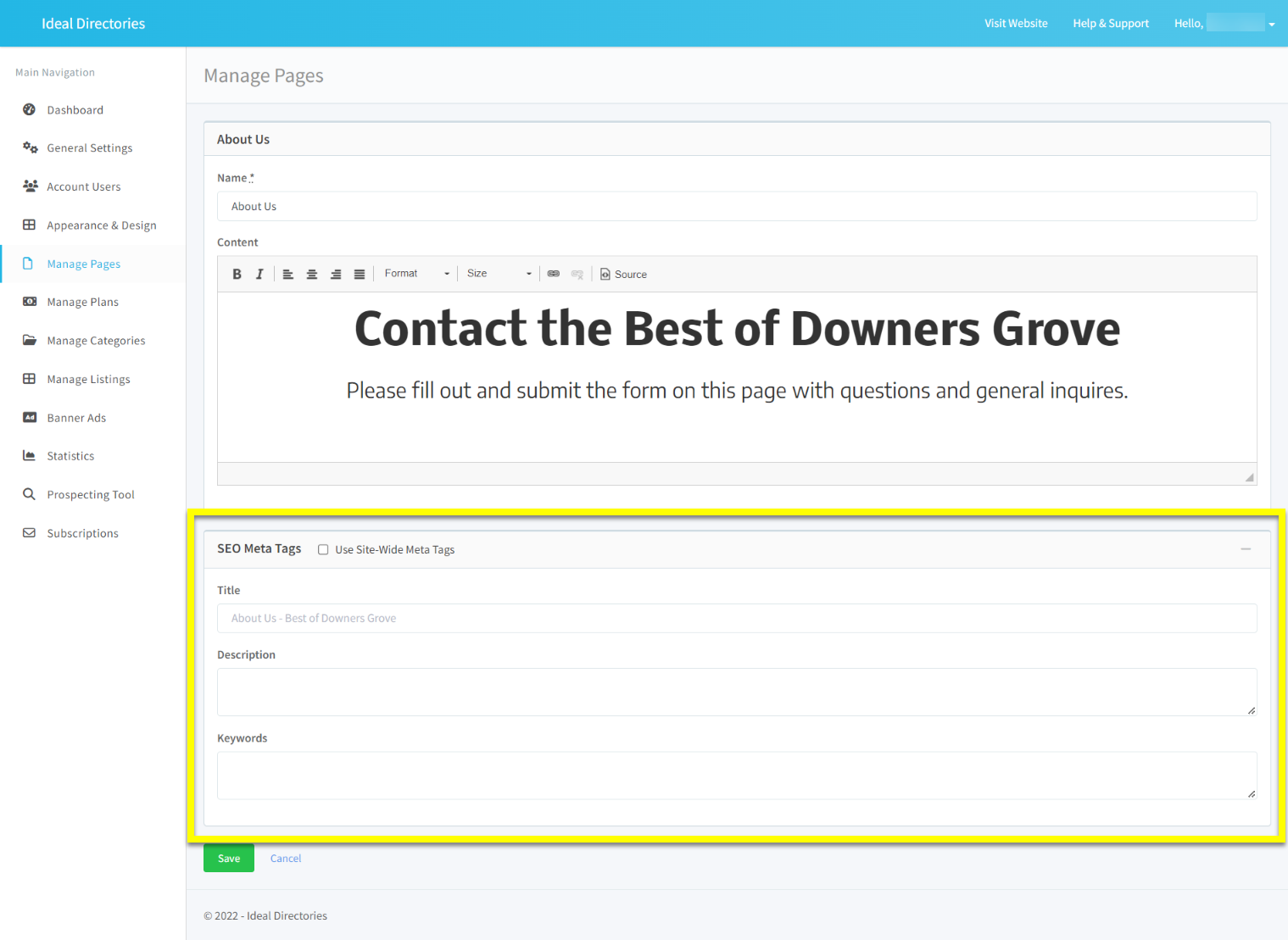 Title:
Title tags are used to tell both users and search engines what the topic of a particular site/page is about.
Title Tag Format:
Primary Keyword - Secondary Keyword, City, State - Directory Name
Title Tag Example:
Business Directory and Coupons near East Meadow, NY - East Meadow Deals
Description:
The description meta tag gives Google and other search engines a summary of what the site/page is about. Include 1 - 2 sentences that provides a general overview of the website or content found on that page.
Description Example:
East Meadow Deals is a local business directory and coupon website for East Meadow, NY.
Keywords:
Words or phrases that accurately describe the main features on the your directory website or page. For best results don't use broad or general terms. Instead create specific key phrases that are "localized" for the particular directory. Try to narrow terms to 5 - 10 phrases and create unique terms for each individual page to reflect the particular content on that page.
Keywords Example:
East Meadow Business Directory, Coupons in East Meadow, EastMeadowDeals.com, East Meadow Coupons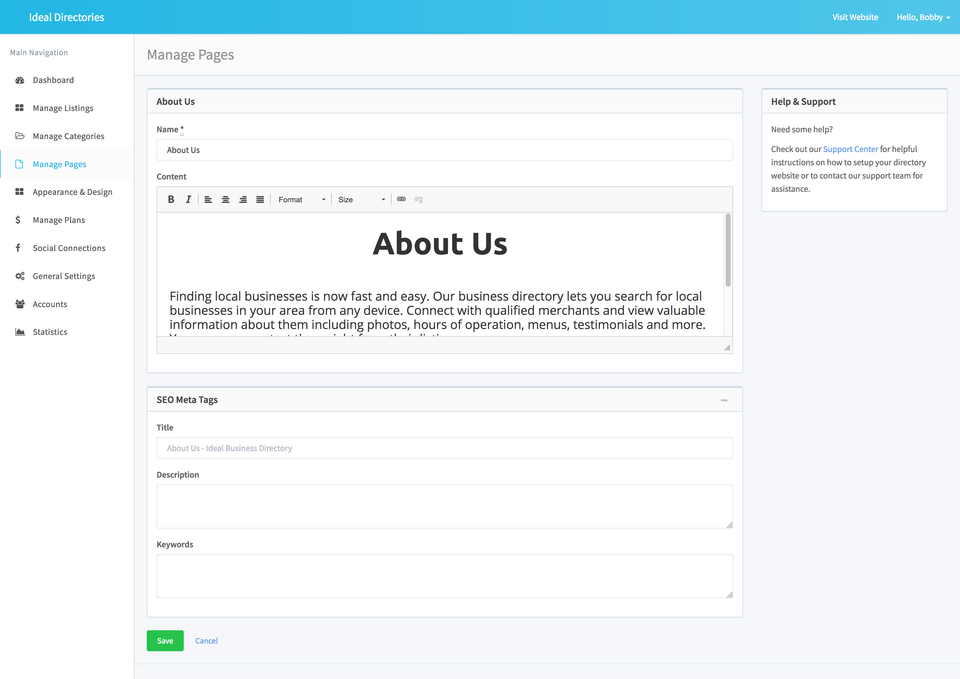 STEP 5 - Submit Your Site to the Top Search Engines
Manually submitting your directory website helps search engines index your site and improves search results. Use the link below to learn how to submit your directory site today...