Selling banner ads on your directory website is a great way to add value and generate more revenue from your advertisers. You can sell banner ads to any business - even those who don't have a listing on your site. Each banner ad can be linked anywhere you like, including an individual listing on your site, a landing page or a company's website. Most directory owners will charge anywhere from $99 - $300/month or more for a single banner ad.
Here's how to add a banner ad to your site:
STEP 1 - Click on "Banner Ads"
From your Dashboard, click on "Banner Ads" from the left-side toolbar.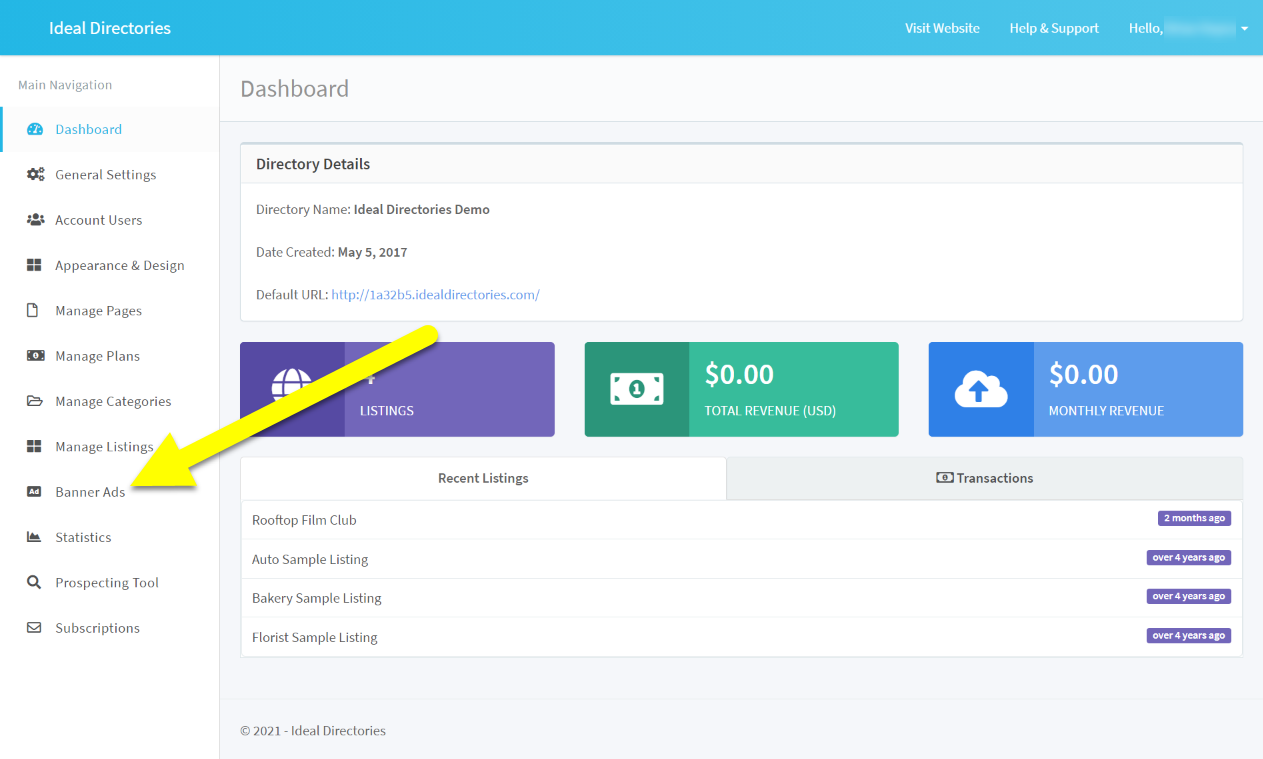 STEP 2 - Click "Add Banner Ad"
This will allow you to add a new banner ad to your site.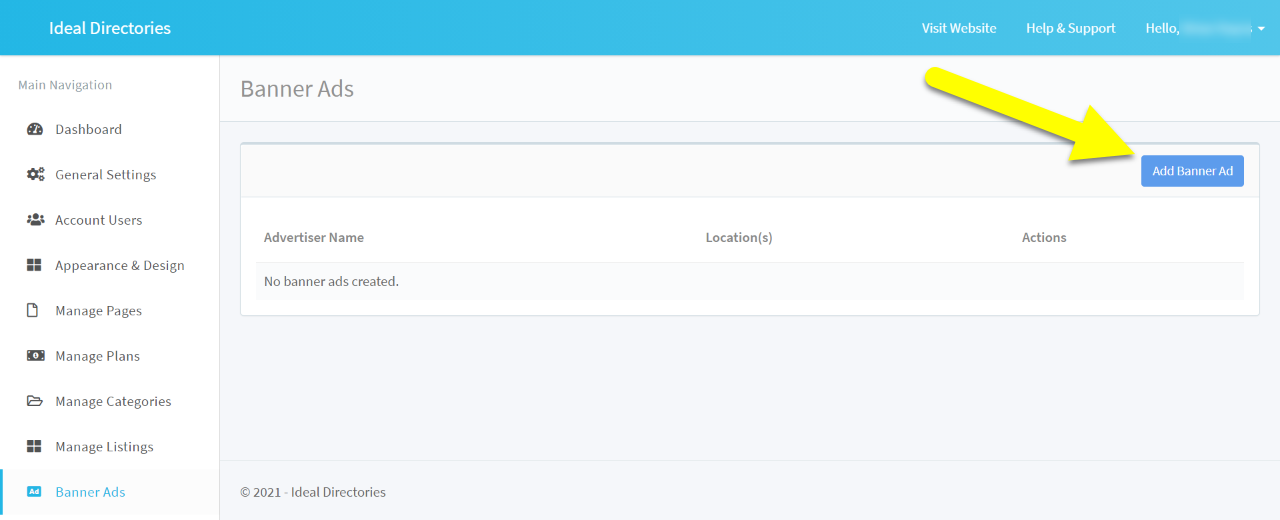 STEP 3 - Enter Banner Ad Details
Start with the Advertiser's Name. You will have two options for adding a banner ad to your site.
Banner Image + Link: (this is the easiest way to add a banner ad). Simply upload any image and enter the URL where you would like it to link.

The accepted file types for banner ads are .jpg, .gif, and .png image files.

HTML Code: This is a more advanced feature that lets you add HTML code that you write yourself or that has been provided to you. (If using code provided to you, simply copy and paste the code into the "HTML Code" field.)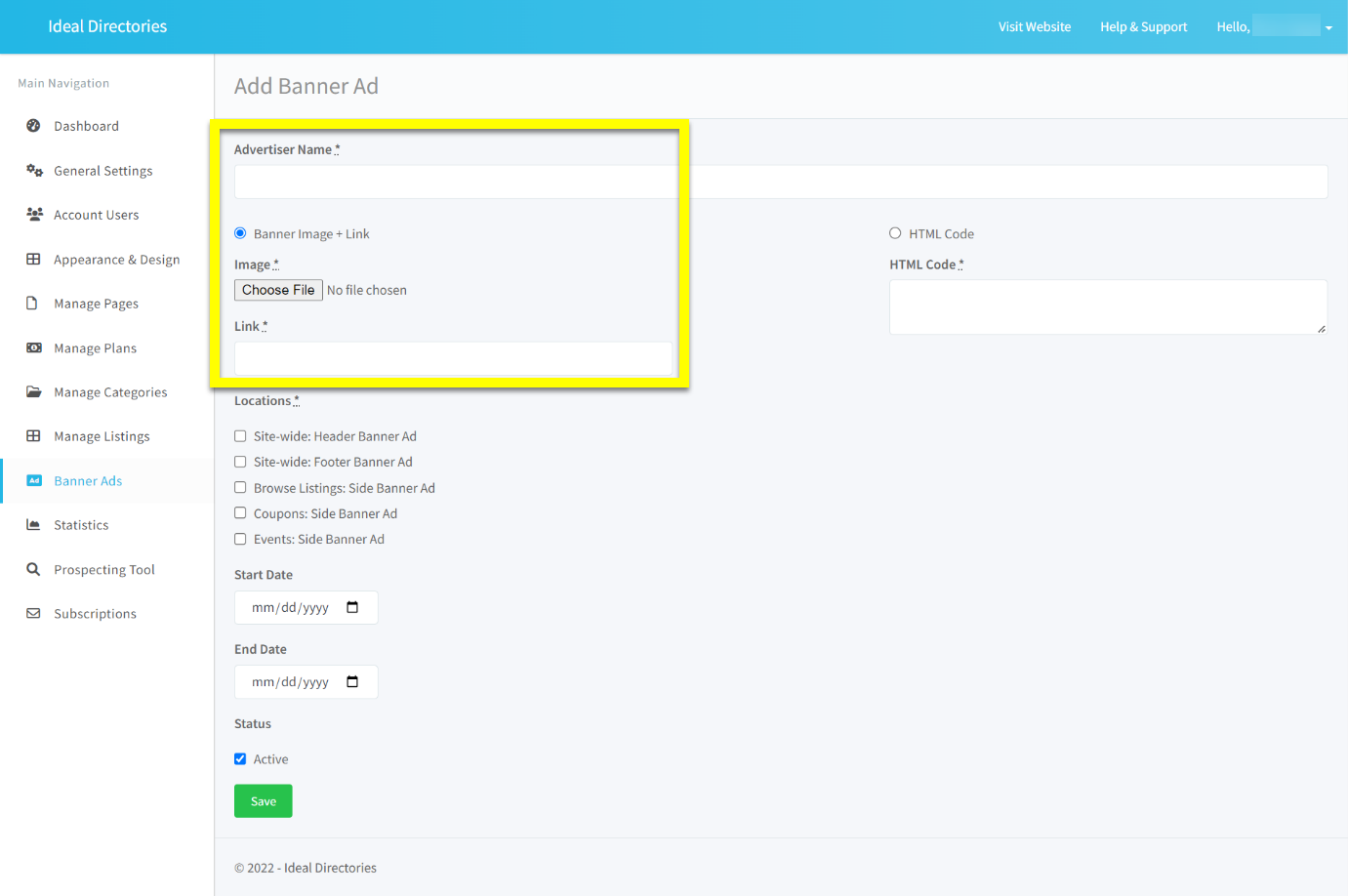 STEP 4 - Choose Locations
Next select the locations on your site where you want the ad to appear. Each ad can appear on one or more locations including.
"Site-wide Header" - along the top of every page
"Site-wide Footer" - along the bottom of every page
"Browse Listings" page - Right Side, underneath the Categories box. Ads placed here will also appear on a Search Results page, also known as "List View".
"Coupons & Deals" page - Right Side
"Events" page - Right Side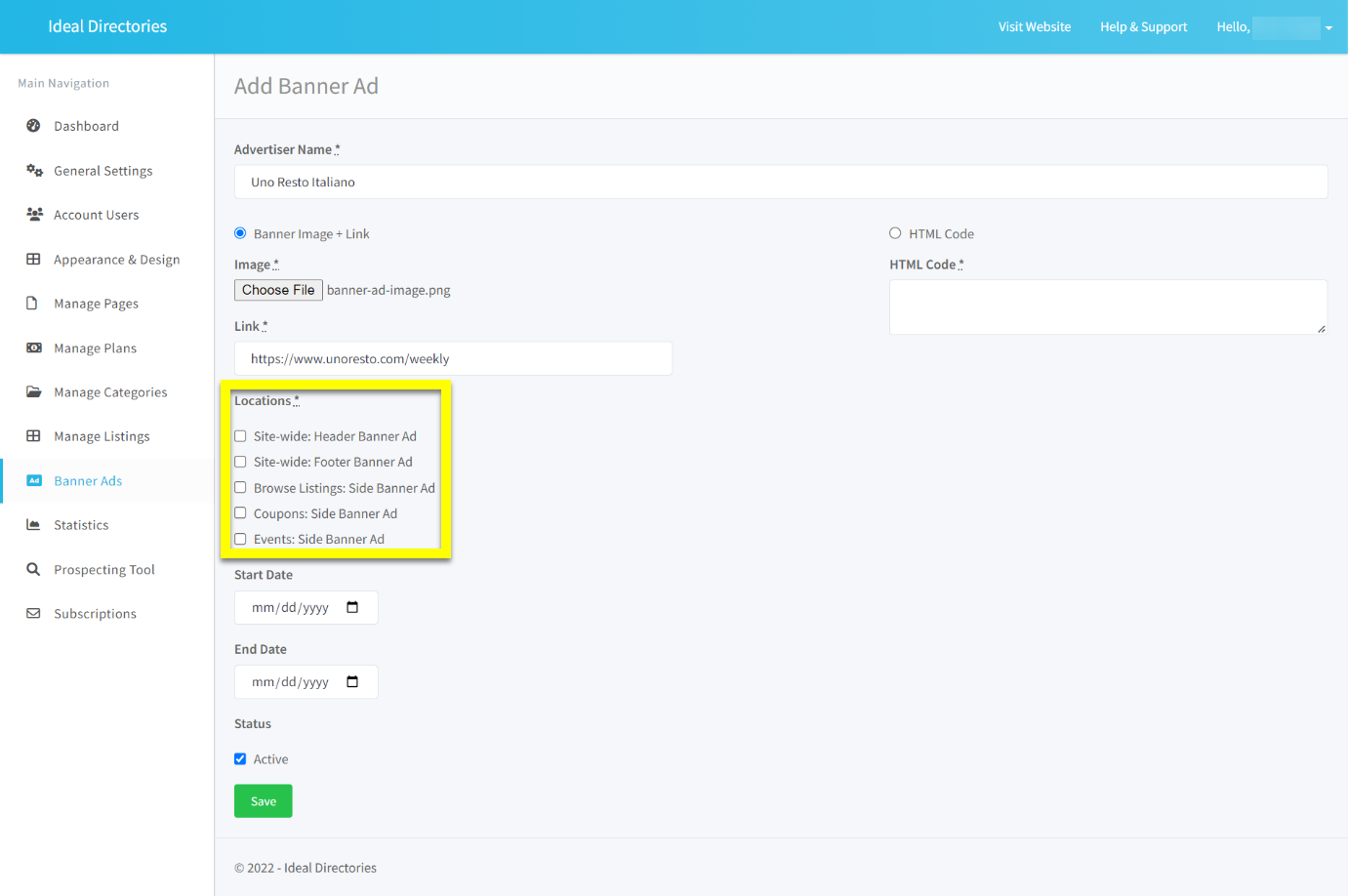 STEP 5 (OPTIONAL) - Choose A Start Date and End Date
Set a start and end date to control when the banner ad will appear, and then disappear, from its selected locations. If you want the banner ad to appear immediately on the site, you do not need to select a Start Date.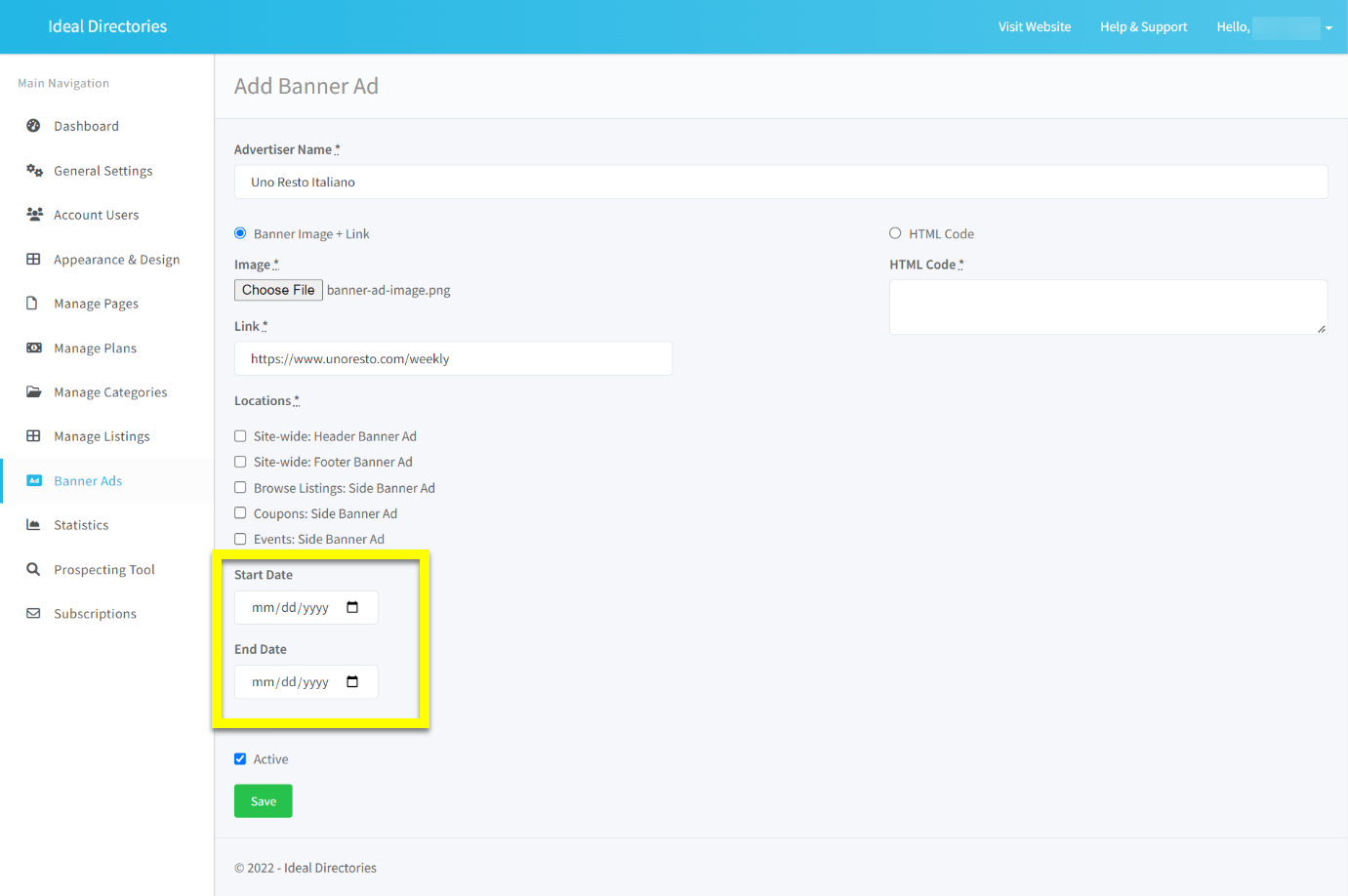 STEP 6 - Choose the Status
Banner Ads must be set to "Active" to be visible on your site. If you wish to take a banner ad off your site, you can simply change the status by unchecking "Active."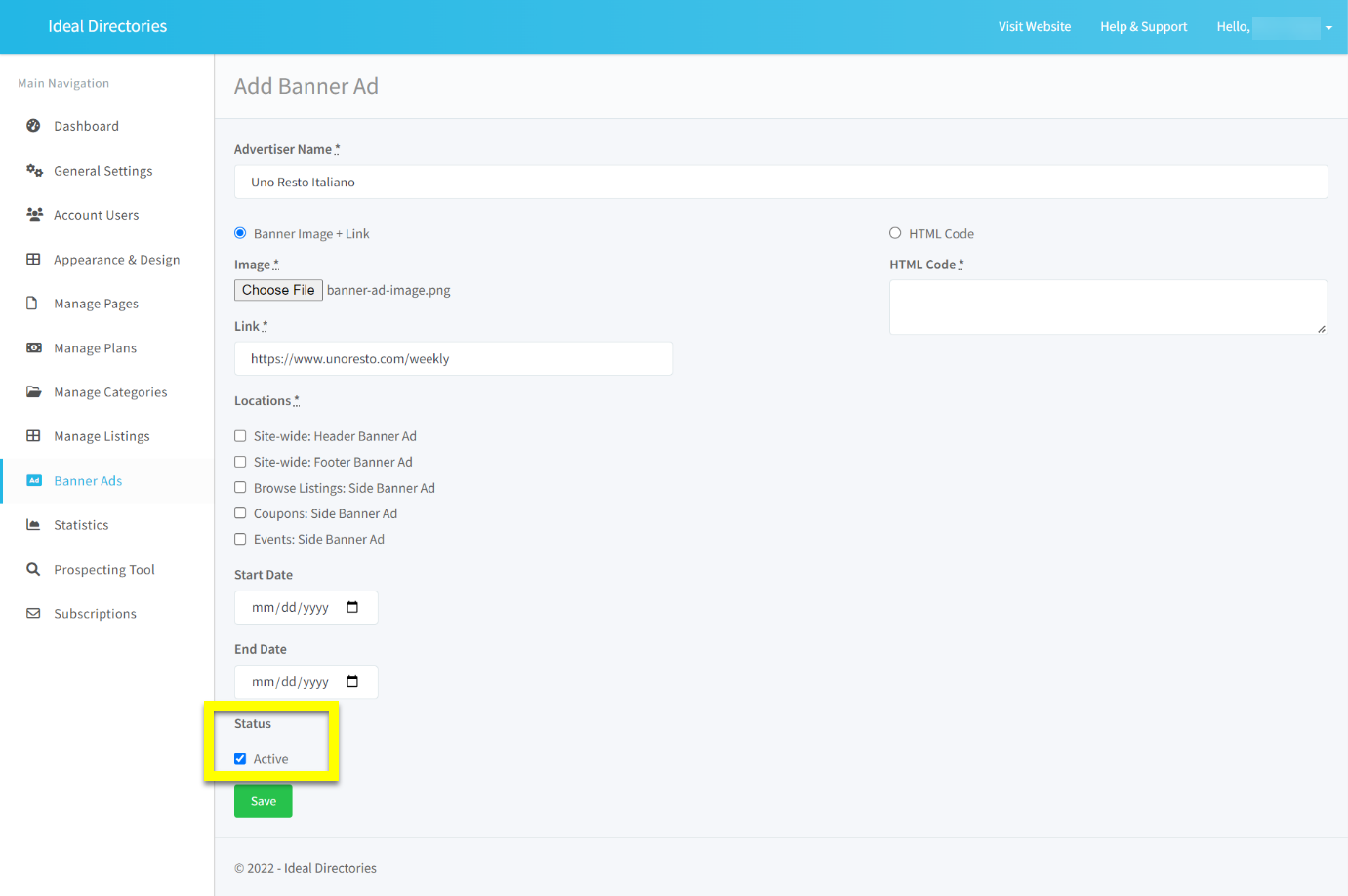 STEP 7 - Click "Save"
Be sure to click save to finish adding or editing a banner.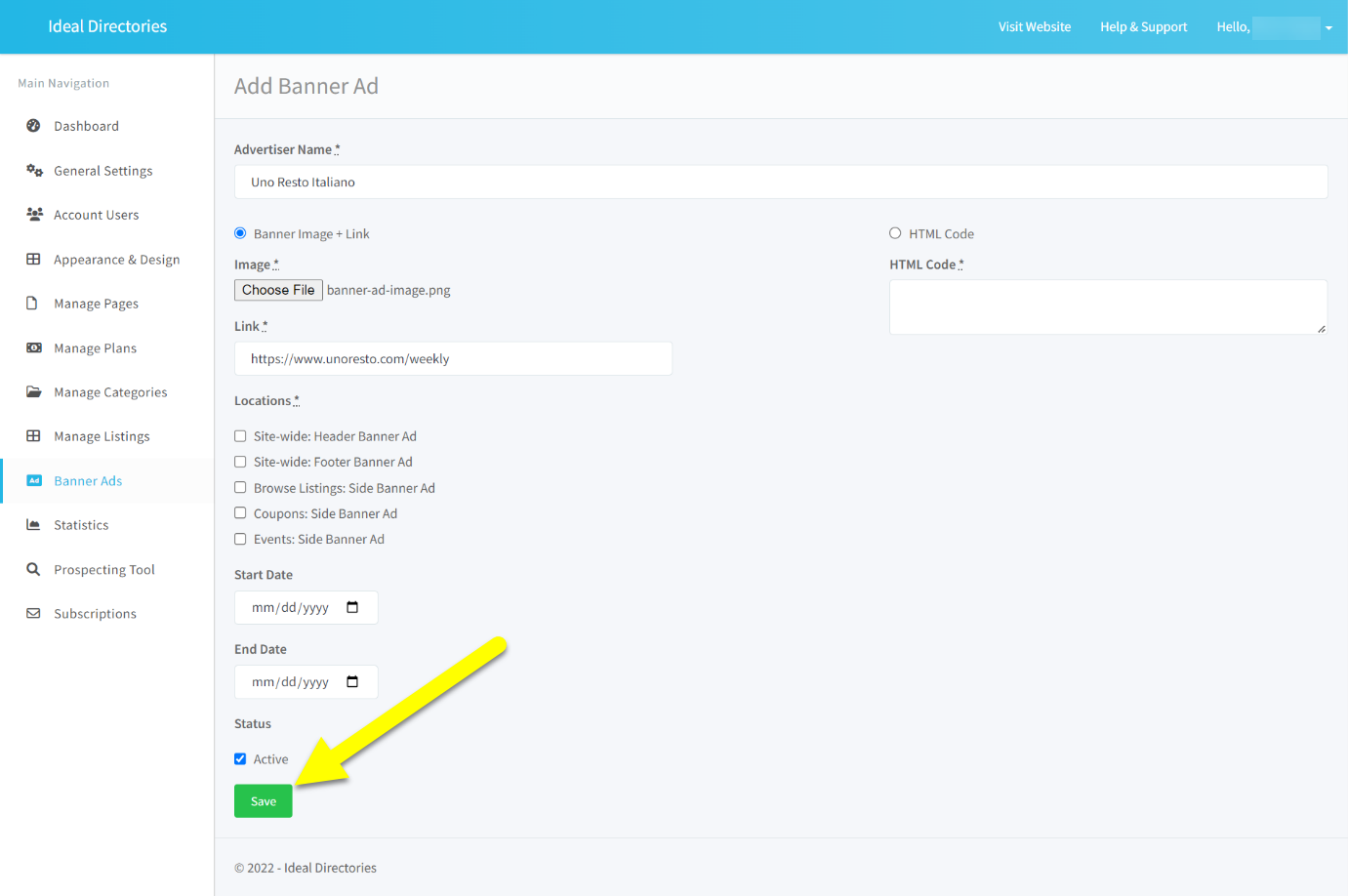 The "Banner ad successfully created" message will appear. From here, you can edit the Banner Ad, check its statistics and delete it.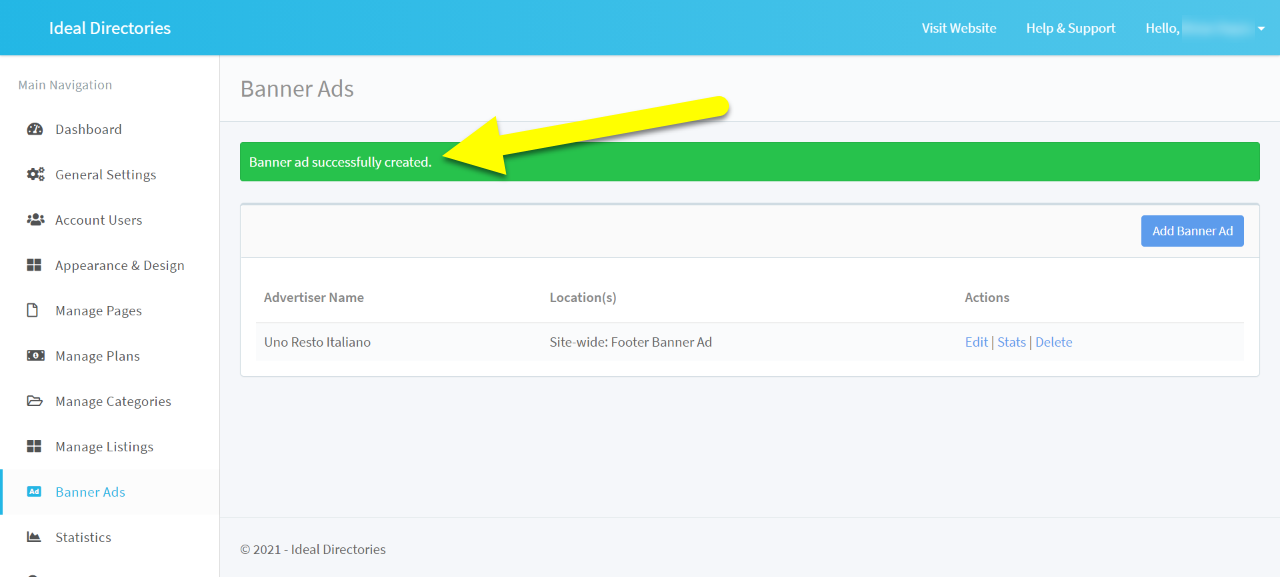 Here's how the ad created in this guide looks on an Ideal Directories site...