You can manage your directory site by logging into the dashboard. Here's how...
STEP 1 - Click the "Login" Link in Your Order Confirmation Email - Or the "Admin" Link on Bottom Right of your Site
As soon as you sign up, we send you an email with a link to your directory and your dashboard. Click on the dashboard link. You can also click "Admin" on the bottom right of your site.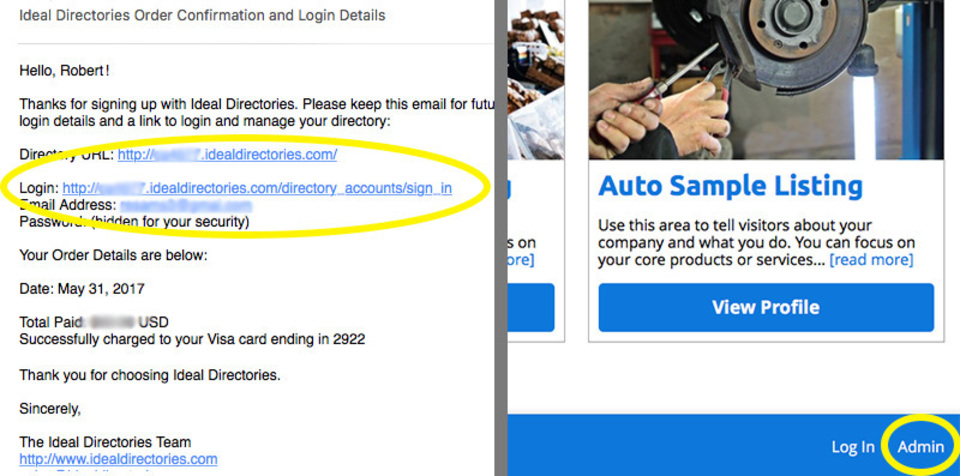 STEP 2 - Enter Your Login Information
Use the credentials that you setup when creating up your account / placing your order. If you forgot your password, use the "Forgot your password?" functionality to reset it.